Saturday Morning Wake-up Call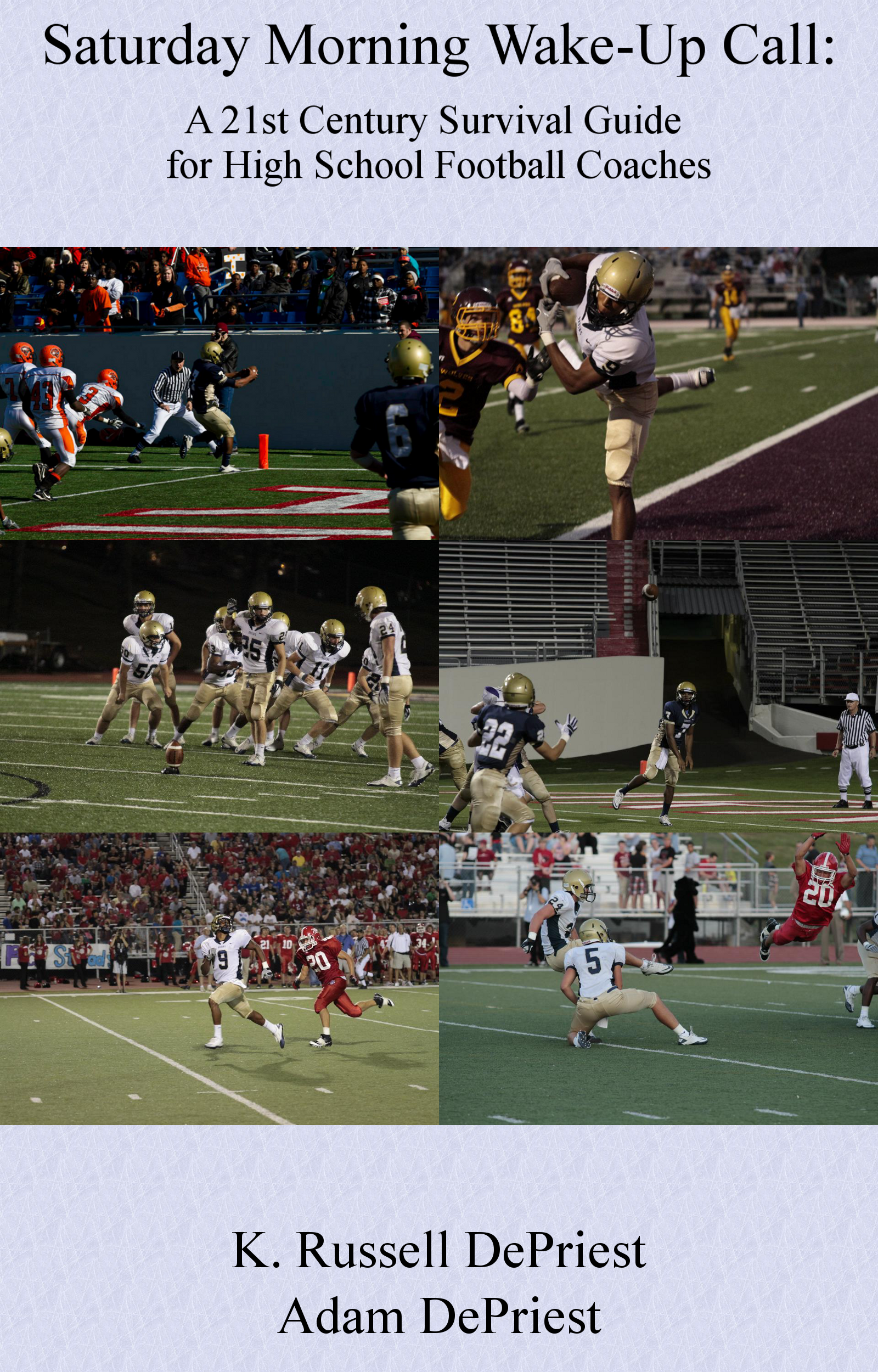 We have decided to permanently lower the price of
Saturday Morning Wake-Up Call
to just $0.99 while we move on to our next project - a "Quads" playbook.
The price change has taken place at
Smashwords
(our eBook distributor). However, the change often takes a few days to a week or more to ripple through to the other retailers. As a side note, we get a higher royalty percentage for
Smashwords
sales, AND you get the book in any format you want (.mobi, .pdf, .ePub, .lrf, and .pdb as well as the ability to read online). This means that you don't have to be locked into an eBook eco-system by purchasing our book. Finally, if you think you would like to copy of the book and will agree to review the book, we will send you a coupon to download a free copy at
Smashwords
. Simply email us at
arkansasfootballbloggers@gmail.com
with the subject "Book review" and we will send you that free copy.
Saturday Morning Wake-Up Call
is available at these retailers:
You have to search for "depriest" because Blio isn't handling direct links to the version of the book page correctly at this point.
We are still deciding how to handle Amazon distribution because they have dragged their feet with respect to bulk distribution from eBook distributors such as
Smashwords
.
Saturday Morning Wake-Up Call
is also available through these "Netflix for eBooks" type apps:
Quads Playbook (We are still working on the final title)
We have the essential outline of a quads playbook that will illustrate successful plays out of the 4 x 1 formation against multiple coverages and defensive schemes. The book will include QB read progressions as well as receiver responsibilities for each of the plays in the book. We are still working on drawing the plays in the proper format for eBook distribution as well as deciding on the final price point. Our plan is still be finished by the time coaches and teams gear up for 7-on-7 tournaments in late Spring 2014, but our progress has been slow thus far.
Arkansas 7-on-7 Football Site Updates
Over the next few weeks, we will be completing the
2013 Arkansas High School Football Scoreboard
page while taking down the 2013 schedule page. We will be contacting high school coaches in the state to find out tournament and team camp dates. We will also ask for their input so that we can construct the 2014 Arkansas High School Football Schedule page. In addition, we will make our annual request to the college football coaches and sports information directors in the state to get their schedules for the summer. So, please visit us often to get the most complete information on summer football activities in Arkansas and some of the surrounding states.